Thank you to our week 5 Summer Sponsor Spotlight
This week we are shining our Summer Sponsor Spotlight on Ginsberg Jacobs!
Ginsberg Jacobs is a client focused law firm with a national practice, that includes 12 attorneys with experience in the telecommunications field. This includes a team of 5 managing partners, located in Chicago, Dallas, and Denver, that focuses its practice exclusively on telecom. Those partners share a collective 60+ years of experience in Telecom, and are well-versed in all aspects of network legal, as well as ancillary real estate, corporate, and litigation issues that may arise.  For more information, visit www.ginsbergjacobs.com.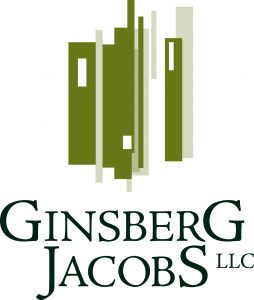 Summer Sponsor Spotlight
In our efforts to continue to support Misericordia and St. Jude Children's Research Hospital, ILSWA is rolling out a new sponsor opportunity.
Introducing the Summer Sponsor Spotlight!!
Throughout the months of June, July and August, ILSWA will put our spotlight on a Sponsor of the Week.
The ILSWA Website will showcase the Sponsor
ILSWA will post a message from the Sponsor on our LinkedIn page
The Sponsor will receive receive (2) free tickets to the Holiday Party dinner
Cost: $500
For sponsorship interest or questions please email president@ilswa.org